Durante las últimas décadas la forma de viajar a evolucionado adaptándose a las necesidades de la sociedad. Ya no tienes que pagar cientos de dólares por una habitación de hotel gracias a los servicios como AIRBNB, que ofrecen un espacio con las mismas y hasta mejores facilidades de un hotel a un bajo precio.
Para los que aún no han tenido la oportunidad de experimentar AIRBNB, ésta es una plataforma online que facilita un listado y la reserva de propiedades residenciales en casi 200 país. Por medio de airbnb.com pueden alquilar desde cuartos hasta apartamentos o casas por un tiempo estipulado. AIRBNB ofrece una plataforma o mercado online para que los clientes y anfitriones entren en contacto a través de Internet y acuerden reservas de alojamientos directamente entre ellos.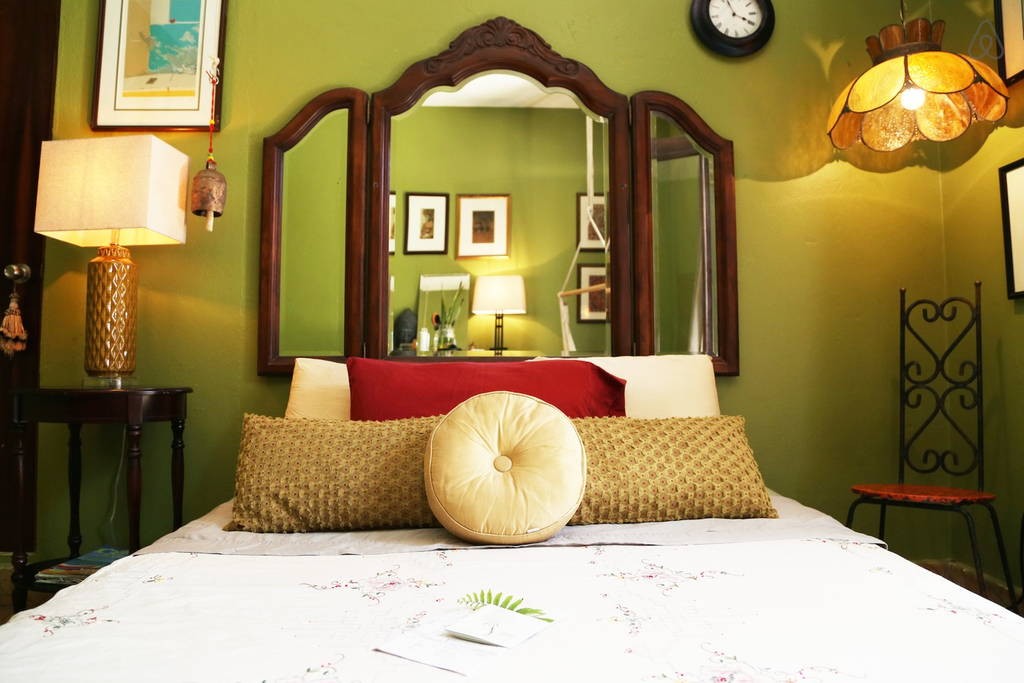 Puerto Rico se encuentra entre los países que ofrecen este servicio para locales o turistas que necesiten una estadía cómoda, accesible y que se ajuste a sus necesidades. Con precios que varían desde menos de cien dólares por estadía, Puerto Rico ofrece residencias encantadoras.
Nos tomamos el tiempo de evaluar el listado actual para presentarle nuestras diez propiedades favoritas:
1. Piñones
Localizada frente al Lago San José, el listado incluye el alquiler de la casa completa con 10 cuartos, 8 baños, piscina, entre otros. Ideal para una familia grande.
House in Piñones, Puerto Rico. Located in the cultural Piñones, one of Puerto Rico's top tourism destinations, step into our dock of this "Urban Retreat" and enjoy the gentle sea breezes and the welcoming sights of nature around us, minutes form the beach, nightlife & airport…. View all listings in Piñones
2. Vieques
La hermosa villa localizada en la Isla Nena cuenta con tres cuartos, piscina y permite la estadía de mascotas.
Villa in Vieques, Puerto Rico. Martineau Belle Playa is a spectacular beachfront villa featuring 2 tastefully designed and decorated floors, with 3 bedrooms, and a total of 4000 square feet. The villa is located on a secluded beach on the north side of the island of Vieques, PR. View all listings in Vieques
3. Dorado West Beach
Situado en las facilidades del lujoso Ritz Carlton en Dorado, el apartamento ofrece una amplia cocina equipada, espacios abiertos y moderna decoración.
Apartment in Dorado, Puerto Rico. The Ritz Carlton Reserve Residences at West Beach are the most luxurious beachfront properties in the Dorado Beach Resort. The Ritz Carlton Reserve PH at West Beach is a truly stunning top of the line apartment with amazing views which its exclusi… View all listings in Dorado
4. San Juan Beach House
Los elementos rústicos hacen brillar a esta casa identificada por el anfitrión como "The Dream Catcher House"
House in San Juan, Puerto Rico. This breathtaking 9 Bed | 5 Bath Villa is located only steps from the beach in San Juans most sought after Neighborhood of Ocean Park. From its Vintage Eclectic Decor to the numerous oversized Terraces, this house beholds beauty everywhere you go.. View all listings in San Juan
5. Dorado Beach Front House
El hogar ofrece una deslumbrante vista al mar y acceso directo a la playa
Villa in Dorado, Puerto Rico. Spectacular beachfront 5,000 sq. ft. residence within the Dorado Beach Resort community area. The property has stunning views of the ocean and direct access to the beach. Features 4 bedrooms, 4 bathrooms, living room, dining room, family room, "… View all listings in Dorado
6. Ocean Park
Completamente remodelada, la casa está ubicado en una de las playas más populares, Ocean Park. Excelente localización.
House in San Juan, Puerto Rico. A completely remodeled luxury house with 8 bedrooms, all with their own private bathrooms. Located in San Juan's only beach front gated community, Ocean Park. The 5,000 square foot two structure, is one block from the ocean View all listings in San Juan
7. Ponce
Incursionado en el sector histórico del País, la vivienda está ubicada cerca de los mejores restaurantes de Ponce.
House in Ponce, Puerto Rico. Spacious 2,295 square fee of New Classic Spanish style in the center of the Historic district steps away from top restaurants, casinos, Plaza Las Delicias, museums, banks and shopping. You are 45 minutes away from Playa Santa, great Caribbean beac… View all listings in Ponce
8. Aguadilla
La hermosa vivienda cuenta con un cine privado, infinity pool y dos jacuzzis
Villa in Aguadilla, Puerto Rico. Set on a private oceanfront landscape in a pristine area of the island. This is a brilliantly designed 7 bedroom modern villa that provides an escape from the everyday life, but without sacrificing top amenities. Amenities include; private theate… View all listings in Aguadilla
9. Condado
Apartamento frente a la plaza con tres cuartos. El anfitrión cuenta con excelentes recomendaciones de las personas que se han hospedado.
Apartment in San Juan, Puerto Rico. Great view of the Atlantic Ocean in a quiet residential building and literary just 30 seconds from the best beach in the area. At walking distance from major hotels, casinos, restaurants and beach side pubs. Good to relax and enjoy Puerto Rico. B… View all listings in San Juan
10. Humacao
Vivienda de tres pisos localizada en Palmas del Mar Resort.
House in Humacao, Puerto Rico. Our 10,000 sq ft villa is located in one of the most exclusive areas at Palmas del Mar Resort. This 3-level property is located in a quiet street that ends in a cup-de sac. It has a private elevator for easy access to all levels of the house. Bre… View all listings in Humacao
Artículos Relacionados